Trying to get a short getaway from Tokyo? Gunma Prefecture is just the perfect place for you. It's a two-hour ride from Tokyo. While being famous for its quantity of snowy attractions (snowy mountains, a variety of Ski resorts, and perfectly located Onsens), Gunma is also famous for its wheat produce and hearty rural cuisine.
Why Gunma is the perfect getaway
With several hot springs, hiking, and skiing options, Gunma is a natural playground neighboring Tokyo. The mountains and volcanoes that surround the central Japanese prefecture of Gunma provide the perfect setting for hot springs, winter sports, and other outdoor activities. Before taking a bath in a mineral-rich Spa, visit Kusatsu and watch Yumomi performance, which is a traditional method of cooling down hot spring water. In the winter, try one of the many beginner- to expert-level ski slopes of Gunma, or go on an adventure in the Minakami Mountains, where you can find hiking trails, lakes, rivers, rafting, canyoning, canoeing, and many other attractions and activities.
Let's check out together some must-go spots for your next visit to the region.
Okkirikomi (おっ切り込み)
Once the cold has spread around the region, the only solution to cope with it is via this hearty simmered broth made with thick udon noodles that carry all flavors, accompanied by earthy vegetables. You could either get it with Soy or Miso, the secret to leveling it up is by combining both in one bowl. Try Okkirikomi at Kimi-an restaurant to taste the difference.
Ginhikari ギンヒカリ
Also called Rainbow trout, as Japan has a seafood specialty for each region, Gunma's specialty is Ginhikari. It is particularly selected and raised locally, the difference appears as it takes longer to reach maturity than the more common Rainbow trout. Commonly served as grilled, fried, or raw, its vibrant color makes it a treat for both the eyes and the tongue when served as Sashimi. Aduma-fish-farm restaurant offers all these varieties. Try it, you'll thank us later!
Mizusawa Udon (水沢うどん)
Wheat is quite a big deal in Gunma as we mentioned earlier. Almost all types of noodles we buy in Japan like pasta, Udon, Yakisoba, and others are produced in the region, as it is one of the largest producers in Japan. Then you can imagine the quality cooked locally. Mizusawa Udon is Gunma's pride and joy, boasting 400 years of history. It is on the list of the 3 best Udon Japan promises to offer. If you are ready to experience the creation of this smooth yet firm delicacy, visit Mimasuya restaurant!
Yakimanju 焼きまんじゅう
During the Edo period, a shop in Maebashi shopping street, Gunma, named Harashimaya, started grilling Manju and covering them with sweet Miso sauce. The result attracted the crowd for the mixture of sweet and savory tastes, at the same time a crispy shell with a chewy center. Yaki means grilled in Japanese, thus Yakimanju. This dessert is so famous in the area that they made an annual festival dedicated to it! Joshu Yakiman-Sai Festival on January 11.
Gunma fruits
We can not talk about food in Gunma without mentioning the high quality of its fruits. In addition, several fruit varieties originated in this prefecture. One of those is Yayoihime strawberries. A rare variety that is grown locally and organically, that almost only exists in Japan, treasured for their large size and rich yet balanced taste. While typical strawberries tend to decline in quality after March, this type tastes perfectly balanced during the whole period of December-May.
The fall season also offers succulent Gunma Meigetsu apples, which are a particular yellow color when ripe. The local mountainous climate is the secret of their juicy, sweet flavor. If you want to taste this kind at its freshest, Apple picking is a popular activity in Gunma.
Gunma should be on top of all travel bucket lists. The city is famous for its Ski resorts, Onsen, local cuisine, beautiful nature and many other things that you should discover. make sure to allocate a couple of days for a visit on your next trip to Japan.
Featured image by Visit Gunma
PIN THIS FOR LATER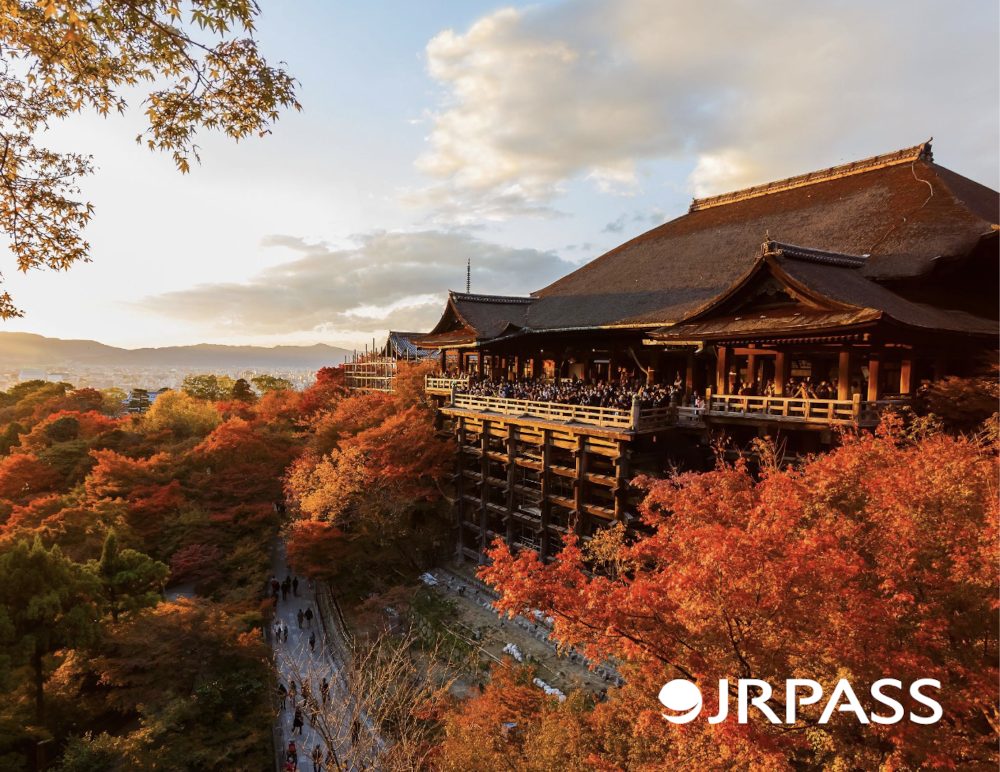 More from our blog…